Why seek IP protection in Hong Kong
Official Language: English and Chinese
Population: 7.5 million (2021)
Economic Snapshot: Financial services, tourism, trading and logistics, and professional and producer services.
GDP: USD 368 billion
Hong Kong (SAR) is a highly developed free-market economy. With the 7th largest port in the world and 3rd in terms of container through-put, Hong Kong is a natural gateway for businesses manufacturing in China or seeking to enter the Chinese market.
The Hong Kong economy remains buoyant. In the second quarter of 2021, real GDP sustained notable year-on year growth of 7.6%. Anticipated GDP growth for 2021 is expected to be 6.5% against an underlying inflation rate of 1%.
DCC Service offering for Hong Kong
Our office in Hong Kong acts as a regional hub for our patent portfolio management across Asia.
We also have extensive experience in handling patent, technology and brand protection disputes before the Hong Kong courts and in international arbitrations.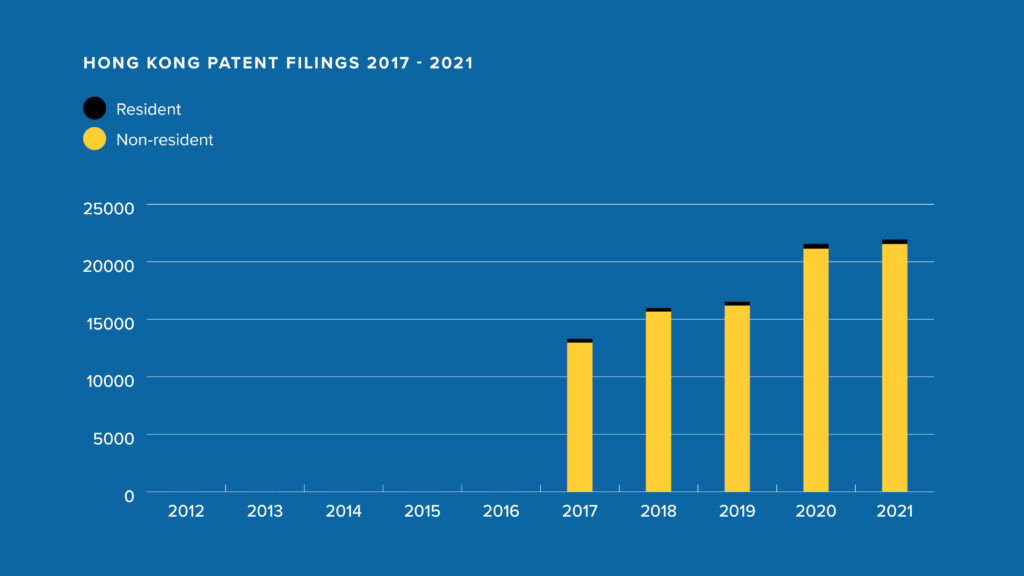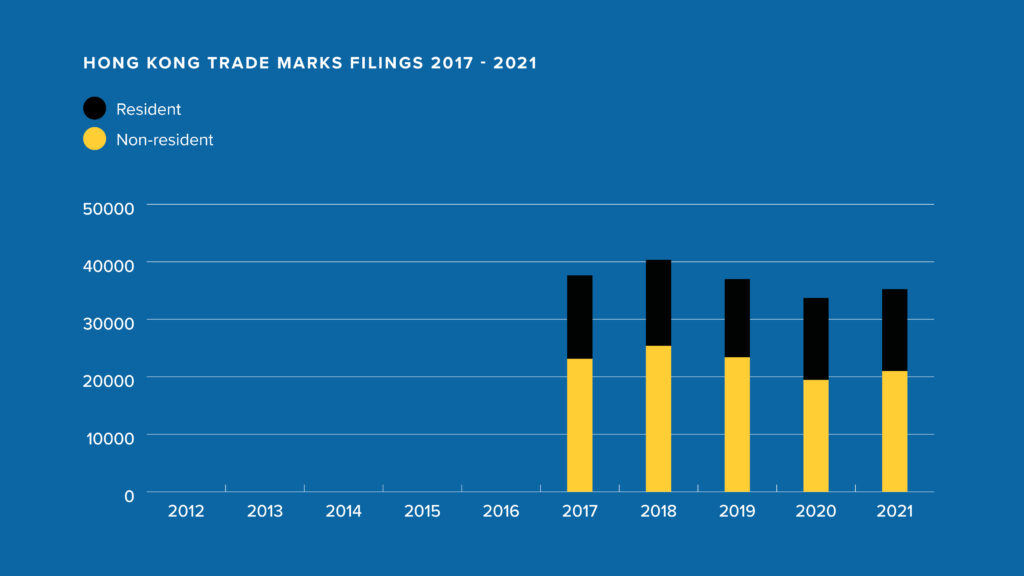 Patents - Minimal/Rushed Filing Requirements
The minimum of information needed to effect filing, and gain a valid filing date, is the following:
For all cases
a. Applicant(s) name and address
b. English and Chinese translations of title
c. Filing fee and advertisement fee
For standard (re-registration) patent
Designated patent application details
For standard original grant and short-term applications
Description of invention
Click here to learn more about filing requirements for Patents
Click Here
Trade Marks - Filing Requirements
The minimum information required to file a trade mark application is as follows:
For all cases
a. Applicant(s) full name(s) and address(es), and applicant type (individual or corporation)
b. The mark to be filed
c. The classes and specification of goods and services in English or Chinese
d. Payment of prescribed official fee
For conventional cases
a. Priority particulars (filing date, country it was filed, priority application number if known)
Click here to learn more about filing requirements for Trade Mark
Click Here
BEng (Mech)(Hons), BSc (Comp Sci), MIP; Patent and Trade Marks Attorney (AU, NZ)
Managing Principal
Patent Attorney
Trade Mark Attorney

Areas of Expertise/Sector
Patents
Trade Marks
Designs
Commercialisation & Licensing
Copyright
Areas of Expertise/Sector
Patents
Engineering & Manufacturing
Chemistry
Agribusiness & Food Technology
Nanotechnology
Associate
Trade Mark Attorney

Areas of Expertise/Sector
Trade Marks
Agribusiness & Food Technology
Arts, Media & Fashion
Food & Beverage
Consumer Goods